Welcome to COP Online Support
---
We will be happy to help you!
If you cannot solve a problem with COP, we can support you via a remote connection.

To request our assistance, please download the F+W support module by clicking the button below.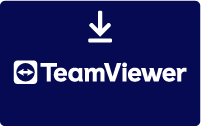 Download the F+W customer module
After downloading the file, unzip and launch the included file "TeamViewerSupport_F+W_en.exe". Contact our support team and provide the ID and password displayed by the support module.
Technical information
The F+W customer module is provided by TeamViewer GmbH. It allows us to see the screen content of your PC and control the mouse and keyboard input via a secure connection.

You can see what our employee is doing on your system and can disconnect at any time by closing the customer module with a click on the red X.

For more information on the security of the connection, please visit the TeamViewer GmbH website at https://www.teamviewer.com/en/features/end-to-end-security.